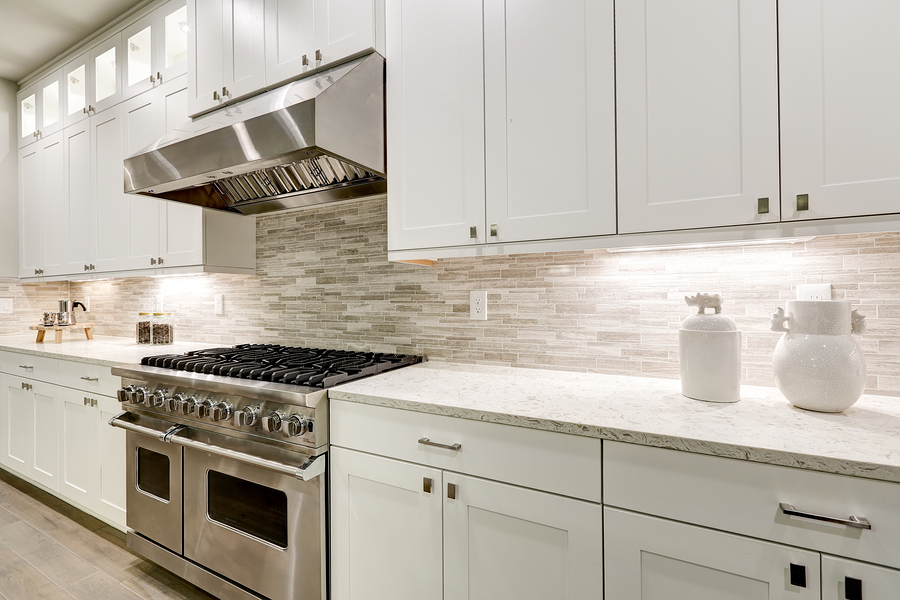 While deep fat fryers are the most likely suspect when it comes to kitchen fires almost any cooking done on a hob or grill surface involves the risk of both fire and general grease and dirt spreading.  The kitchen hood isn't just there to help with the steam, the smoke, and the smells, it's also the first line in your kitchen's fire defense and a vital tool in the battle for cleanliness and hygiene. Which is why keeping it clean is not only desirable but a requirement with most authorities expecting a full cleansing every ninety days or so.  Skimping on the quality of that cleaning will only increase the fire risk, kitchen hygiene, and food safety issues.
Kitchen Systems Efficiency
Remember that grease or dirt build-up in the hood will also affect the airflow and have implications for the safety and efficiency of your exhaust systems so a proper hood cleaning on a regular basis is key to kitchen safety. Any suggestion that you've done anything other than a fully professional job of keeping that hood clean could lead to liability.  Which is why so many experienced restaurateurs turn to commercial kitchen cleaners to do it for them.  Not only are Albuquerque Hood Cleaning professional and experienced but also licensed and insured which in turn means that you too are covered.  Which is what a hood is for after all.
Proper Process
We've been doing this long enough and with enough happy customers that you can trust us to do a proper job of cleaning kitchen hoods of all types.  That means pressure cleaning with specialized hood cleaning equipment and it also means we are happy to take photos before and after to demonstrate exactly what we've done. Those photos are also an immediate record of the work you've had done and the degree of professionalism involved when you are asked to demonstrate your hood cleaning routine to authorities.
Kitchen Hood Fire Suppression Systems
Professional kitchen hoods for commercial kitchens also integrate fire suppression systems and since Albuquerque Hood Cleaning also offers full fire prevention and inspection service for your kitchens it makes sense to combine the two services in one go. Talk to us today for more details about scheduling your cleaning and fire system maintenance.
Environmentally Friendly Products
We are proud to use environmentally friendly products for our cleaning services because we understand that as well as entirely reasonable concerns for the planet a lot of businesses like to include that as part of their branding to appeal to customers. It's also all part of ensuring that no potentially toxic cleaning materials are used near food preparation areas. We are always happy to explain the exact products we use if you have any concerns and if you have particular preferences for the products used in and around your kitchen we are very happy to oblige.  We've been in this business long enough to know that every customer is different and we adapt to their needs. Reach us by dialing (505) 985-5356 and we will be right there with you.