North Valley Hood Cleaning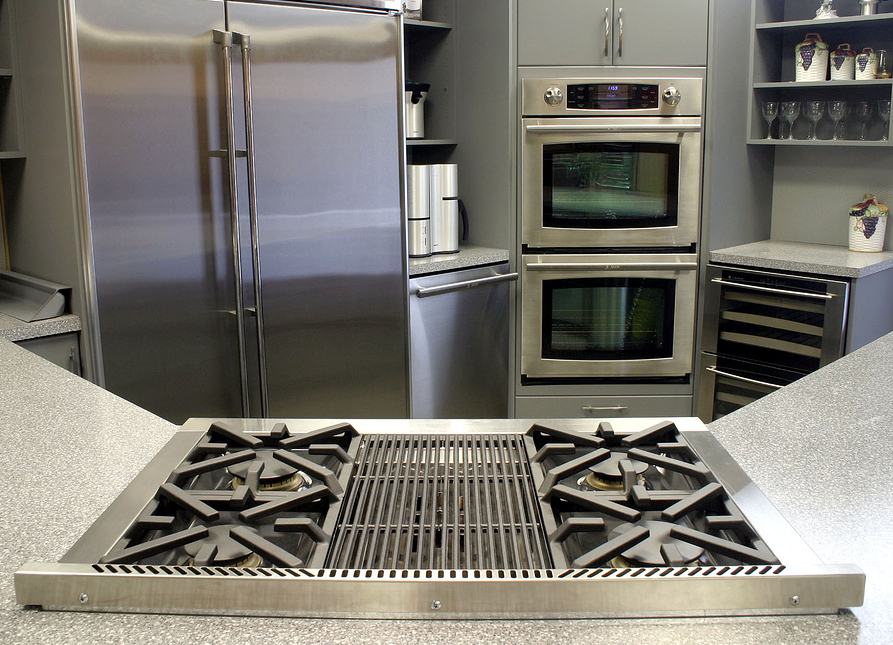 Finding good commercial kitchen cleaning professionals in North Valley is not easy. Without professionals, you won't be guaranteed of quality cleaning services. This makes it important to look for professionals who will give you first-class cleaning services. At Albuquerque Hood Cleaning, we are the partner to work with when it comes to keeping your kitchen clean. Working with us is the surest way of experiencing the best kitchen hood cleaning services.
Complimentary kitchen hood cleaning services play a major role in making Albuquerque the United States hub of quality cuisines. This shows just how vital commercial kitchen cleaning services are when it comes to being the best in this industry. You can contact us at (505) 985-5356 if you need high-class hood cleaning services in North Valley.  
Reach out to us today, and let us keep those kitchens clean and shiny and clean your exhaust and ventilation systems. At Albuquerque Hood Cleaning, we believe it is our duty to ensure that kitchens, ventilation, and exhaust systems are as perfect as possible. We achieve this by putting our dedication and skills to work to ensure we offer satisfactory services.
Hood Cleaning Services in North Valley
At Albuquerque Hood Cleaning, we do more than just cleaning your kitchen. To give you the cleaning services you deserve, we do inspect thoroughly before cleaning. Our professional services guarantee you food hygiene, workplace safety, and minimized fire risks. If you own a restaurant in North Valley, then we are the cleaning company to work with. Give us a call today at (505) 985-5356. These are the services you can call us for in North Valley.
Kitchen Exhaust Cleaning
We offer the best kitchen exhaust cleaning services in North Valley. When you contact us at (505) 985-5356, we clean your kitchen exhaust and all the ducts to NFPA standards. To ensure we keep your exhaust in perfect condition, we will schedule inspections and revisits. We know how important your business is, and we do soak treatments during off-hours when you are closed. This way, we won't interrupt your business.
We will have your systems back by the time you are ready for opening. Working with us is the best decision you can make for your business as we ensure your business runs swiftly, even when we are cleaning. Reach out to us today at (505) 985-5356 and have your exhaust cleaned without interrupting your normal routine.
Kitchen Hood Cleaning
Our kitchen hood cleaning services will minimize the chances of fire outbreaks. Thoroughly cleaning those deep fat fryers will keep your business safe from fires. Oil droplets are a common cause of fires in North Valley, and having us take care of your kitchen is the surest way of avoiding them. Talk to us today, and our professional team will be there to ensure your business' safety.
Rooftop Grease Containment
Rooftop grease increases the chances of a fire outbreak. Fires can burn down all your investment in a short time. And this is why you should be concerned if your roof has grease. Besides being a fire risk, rooftop grease is also an environmental pollutant, and you should have us remove it. Give us a call to take care of your rooftop grease ducts, traps, and control devices. Dial (505) 985-5356 and keep your brand standing out from the rest.
Commercial Kitchen Cleaning
Grease ducts and dirty filters can affect your hygiene standards. Getting us to de-grease those ducts and clean your filters is something you should do for your Albuquerque restaurant. Our services ensure you create a safe working environment and improve your business. Give us a call today at (505) 985-5356 and will ensure your kitchen equipment and machines have a longer life span.
Restaurant Fire Prevention
We are the hood cleaning company that goes the extra mile to ensure you don't suffer from fire outbreaks. Fire suppression system installation and maintenance are some of the things we are experienced at Albuquerque Hood Cleaning. For controlling outbreaks, we can install appropriate fire extinguishers to help you contain small fire outbreaks. We will also fully train your staff to equip them with basic but useful fire containment skills.
Contact Albuquerque Hood Cleaning
Besides offering satisfactory services, we are the most affordable hood cleaning company in North Valley. You get to keep your restaurant clean and free from dirt and grease at a very pocket-friendly price as we work with your budget. All you need to do is give us a call at (505) 985-5356 for free estimates.